"It is difficult to say what is impossible, for the dream of yesterday is the hope of today and the reality of tomorrow." – Robert H. Goddard
Trustees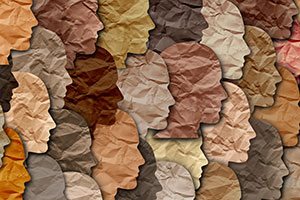 Our trustees are a committed team of exceptional minds from various backgrounds that have come together- united in the cause of helping to fight MND. The team has been working hand-in-hand with the advisors to provide support and help for MND warriors and their families. They have been shining beacons in giving this initiative direction and focus.
We have been truly blessed to have such exceptional people on our board. We have a solid foundation in our Managing Trustee, UA Vasanth Rao. He has worked to keep alive the legacy of his wife, Dr. Shyama Narang, an amazing woman and a vibrant soul who fought bravely against MND herself. Although the world lost her, her fierce spirit and love for life as well as her fellow human beings have endured through this foundation and the work we do. It is the flame of this same fire that burns within each of the trustees and advisors on our board- one we hope to share. 
Under the Dr. Shyama Narang Foundation, we have already begun work towards this vision by providing training and informational sessions, creating an MND Registry to build a repository of MND warriors from India, raising awareness by creating MND related content and supporting those who need help in whichever way possible (in kind, financially or medically).
Hon. Managing Trustee
UA Vasanth Rao
Hon. Trustees
Dr. Sanjay P.S
Dr. Varsha Acharya
Mr. U.R Sagac
Mr. Ananth Ravi
Hon. Advisors on Board
Dr. Girdhar J Gyani

Dr. Thuppil Venkatesh
Dr. Govind Babu K
Ms.T Jayashree
Ms. Bharathi Reddy
Mr.Sainikraj Chorida