"Perseverance is not a long race; it is many short races one after the other." – Walter Elliot
Daily Care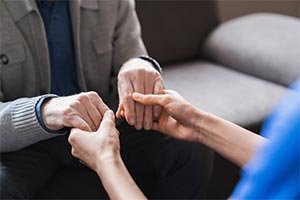 MND has a huge effect on the daily life of the diagnosed. Not only does it progressively weaken muscles and cause fatigue- research has shown that it contributes to other areas. MND has shown ties to increased apathy or a lack of motivation, disinhibition, or a lack of control over certain impulses/judgment and affects the ability to multitask in some cases. Research has also been exploring certain links between MND and neurodegenerative diseases such as frontotemporal dementia.
Needless to say, all of these contribute to making daily life and activities difficult for MND affected people. This is why certain steps or practices can be taken to combat these issues daily. Let us go through some common issues and look at how to address them.
1. Movement: This is the major issue with MND as it gets affected over time. Sitting in one place for a long period can be uncomfortable, thus careful movement and repositioning can offer relief. The caregiver has to move the person correctly, otherwise, it can cause discomfort. Thus, caregivers must be properly instructed and trained by the physiotherapist.
2. Fatigue: Fatigue can refer to persistent tiredness throughout the body or an inability to sustain motor function. In simpler words, it's when one feels generally tired or certain body parts get difficult to move due to exertion. This is a quite common symptom with MND. To deal with this, activities have to be planned taking it into account and adequate rest has to be taken to prevent overexertion. Respecting the limitations of the body and adjusting activity levels accordingly can help reduce fatigue. Using gadgets and labor-saving devices can also help reduce the exertion required of the person.
3. Insomnia: This can be caused due to discomfort, pain, stiffness, shortness of breath, or other symptoms. To ensure better sleep, first, talk to your care team to see whether there are treatments or therapies available to improve the symptoms. Certain medications can alleviate the specific symptoms that make sleep difficult. Massages and other physiotherapy treatments can also target the symptoms.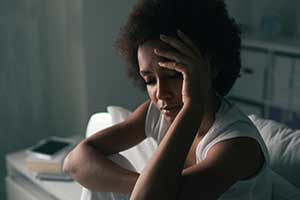 Try establishing good sleep practices such as going to bed at the same time each night, reducing heavy food or caffeinated drinks before bed, making sure the bedroom is dark, quiet, and cool, etc.
Using an adjustable bed along with silk sheets can help make positioning and movement during sleep slightly better. If possible, try changing positions often or get your caregiver to do it for you.
4. Breathlessness: This can happen both day and night. Try to get the person in an upright position as it helps give the lungs maximum capacity and also clears any mucus blockages. Any exercises recommended by the therapist can be followed. An occupational therapist can also advise the person on assistive respiratory equipment that can make breathing easier. 
5. Swelling: This can occur due to the lack of movement. Gentle massages, the proper elevation of limbs using cushions, and the use of support stockings may help reduce the swelling. Speaking with your Physiotherapist about exercises and massages to address this may be helpful.
6. Feeling cold: In some cases, there is a decreased tolerance to cold. In which case, using sweaters, blankets, seat pads\heating pads, and warmers can help fight the feeling. Re-positioning and gentle massages can also improve circulation.
7. Cramps: This is when muscles tense up and do not relax for certain periods. Cramps can be alleviated using cushions, sitting on armchairs (reducing the stress on the body), gentle massages, and applying warmth.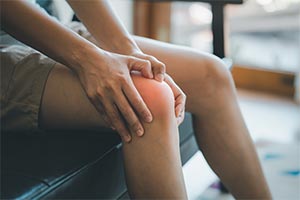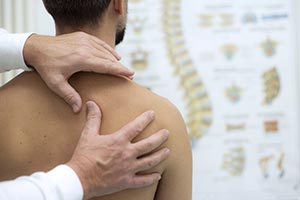 8. Weakness of neck: Providing necessary support by using reclining chairs, proper headrests or by using a band around the head that props it up onto the wheelchair can help. Talking to the Physiotherapist and the Occupational Therapist can also be very helpful.
9. Arm movement: There can be limitations to the arm movements, which can be managed through using specialised equipment (such as specially designed cutlery).
Thus, there are several different areas concerned with daily care that have to be learned and practiced. The care team is vital to ensure all of the daily concerns are addressed properly.