"It is difficult to say what is impossible, for the dream of yesterday is the hope of today and the reality of tomorrow." – Robert H. Goddard
Dr. Shyama Narang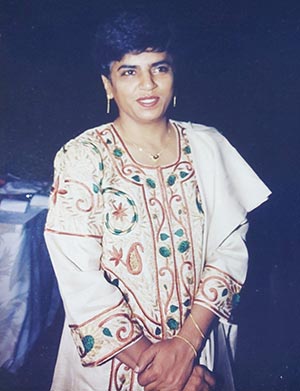 Dr. Shyama Narang left us on the 2nd September 2019 after a valiant battle with Motor Neurone Disease. Her efforts were superhuman, doing everything she could in her time left here and she never quit. Shyama had a great birthday party this 22nd June 2019. Although her body was tired, Shyama always wanted to share her time with her family and especially friends. She wanted to set up a foundation for MND during her lifetime itself, but fate decided otherwise.
Having studied medicine in Moscow, she had built a large circle of friends, both Indians and international. Many of them, knowing of her illness, came home to spend time with her. She is survived by hundreds of her family members and friends.
Shyama was born in Bangalore and did her schooling in Bangalore and then moved to Moscow on the Indian government's reciprocal exchange program to do her MBBS and then MD (OBG) at the People's Friendship University, Moscow. She returned to India and initially for a few years worked in a Government Hospital in Hyderabad and then returned to Bangalore. On her return to Bangalore, she worked at the Maiya Multispeciality Hospital, Jayanagar, Bangalore, for nearly 30 years.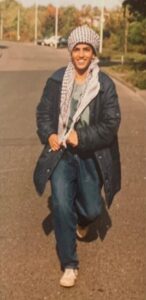 Shyama was also part of the exchange program of Women's International Cross-Cultural Exchange in Geneva in 1985 and worked for 6 months in Zürich at the Frauenambulatorium. She actively participated in many International Women and Health Meetings. She was a great supporter of the project SHODHINI, a Research action on Medicinal Plants and Women's Health (1987-1992).
Besides being a doctor she was actively involved in the Women's movement, gender equality, and other socio-political issues. A free thinker and an independent mind rock solid in her convictions. Even before the LGBT movement took traction she was active in an association formed for Sexual Minorities. She was its President for several years.
Despite having childhood polio, she was an avid swimmer and would do 20 laps non-stop regularly at the Century Club. She also trekked 17000 feet, an expedition to the Himalayas, as the official Medical doctor for a group of 15 girls, all under 15 years, and camped at Gangotri, a feat appreciated by the Principal, Nehru Institute of Mountaineering, Uttarkashi (UP). She was also responsible for the first disability audit done for Metro Stations Reach 1, for the Bangalore Metro Rail Corporation Limited (2011) and was part of the committee specially set up for this audit.
A person so active in her profession, sociopolitical activities, and other physical activities, it became difficult for her to deal with the limitation that the Motor neuron problem imposed on her mobility. She managed the problem with fortitude but unfortunately, the problem got the upper hand and she breathed her last at 01:30 am 2nd September 2019 at the Apollo Hospital, Jayanagar, Bangalore.
She took care of all her family members and they too tried their best to do the same to her till the end. I will now miss a loving wife and a friend and many will miss their devoted doctor, and many more their warrior for social and political issues. Above all her powerful laughter and smile will be missed more than she could ever know.
UA Vasanth Rao
Managing Trustee
Dr. Shyama Narang Foundation