"Perseverance is not a long race; it is many short races one after the other." – Walter Elliot
Symptoms and Diagnosis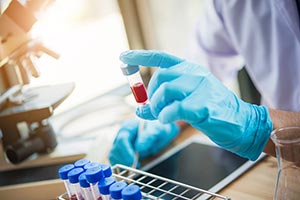 Depending on whether Upper Motor Neurons are affected or Lower Motor Neurons are affected and the neural pathway that is degenerating, symptoms can vary. Usually, symptoms are mild earlier on and tend to be ignored. It can occur to anyone, however, it is more common amongst people in their 60s and 70s.
Generally, early symptoms can be : 
weakness or stiffness in legs, arms, ankles
clumsiness or lack of coordination
trouble speaking or swallowing
muscle cramps
fatigue
muscle wasting or weight loss
breathing problems
changes to thinking or behavior

mood swings or emotional changes
Every case of MND is different and you should not panic if you have any of these symptoms. Usually, there are a whole set of various reasons why you might have them. If the issue is persisting, bothering you, or getting worse consult a general physician or a neurologist. They will do a series of tests and experiments that rule out various possibilities, helping to arrive at a diagnosis of MND if that is the case. You can also get in touch with us in case you need more help or resources.
Some of the major tests used to detect MND are:


Electromyography (EMG)- This uses fine needles to record and study impulses in the nerves. The muscles that are affected by MND will show abnormal patterns due to issues with the signal transmission between motor neurons and the muscles.

 
Along with this, another test called "Nerve Conduction Tests", can be done simultaneously. This involves using a small pad to transmit electrical impulses, and then measuring it to find out how well the nerves carry the signal.

Another test called "Transcranial Magnetic Stimulation" which uses magnetic fields to measure the activity of the upper motor neurons can also be used to diagnose MND along with the EMG.


MRI: This produces detailed images of the body, which is used to rule out other possible diseases that could cause the symptoms.


Blood tests: These are also used to rule out other diseases. In some cases of MND a substance called kinase is produced, which can be determined through blood tests. However, this is not used for conclusively determining if it is MND.
Treatment
There is no cure for MND, however treatment can be used to slow progression, improve the quality of life and to compensate for loss of mobility. This involves working with a multi-disciplinary team that typically should include a neurologist, physiotherapist, occupational therapist, specialist nurse, social worker, dietitian, speech and language therapist, respiratory nurse, and respiratory and palliative care doctors.
This requires for more multidisciplinary clinics to be set up in India for MND.

Neurologists or physicians will be vital for the diagnosis and supervision of the patient until the end. The neurologist can also coordinate the treatment according to the needs of the patient and in consideration of the progression of symptoms. Post the diagnosis, a primary care team is vital for the patient, and the doctor generally recommends the patient to such a team. Physiotherapists help in navigating gait, exercise, movement, and posture. They help in maintaining and improving muscle strength, reduce stiffness of the joints, maintain flexibility of the muscles, etc. They can also advise caregivers on exercises, safely moving the patient, massages, etc. Occupational therapists help the person adapt and compensate for changes in function through the use of specialised equipment, home modifications, or other strategies. Thus, they can help maximise the independence of the patient and improve their participation in daily activities. A Respiratory Specialist can help in cases where breathing becomes difficult through advising on how to deal with it and helping provide non-invasive ventilation equipment. As malnutrition due to feeding issues is a common problem in MND, it is important to work with a good dietician that can address the needs of the patient. Speech becomes more difficult as the condition progresses, and thus a speech and language therapist can help navigate that. All of the various professionals also have to work together to ensure a holistic care plan is in place.
In the last stages, a good palliative care team can ensure the quality of life for the affected and emotional support for loved ones.
In terms of medication- when it comes to ALS, Riluzole is the only drug that has slowed the progression of the symptoms and has exhibited an increase in survival by three to six months. Generally, medication for MND treats symptoms such as excessive drooling, breathlessness, cramps, spasms, pain, etc.